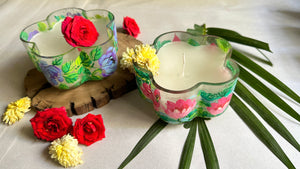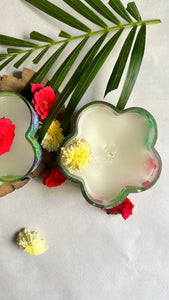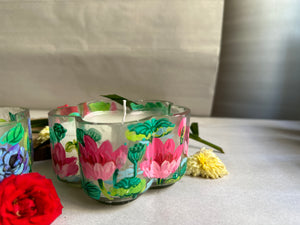 Flower Power - scented candle
₹699.00
Crafted in the graceful shape of a flower, this exquisite piece embodies the essence of nature's beauty. As you light it, watch as delicate petals come to life, casting a warm and inviting glow, setting the perfect mood for any occasion.
Whether it graces your dinner table, becomes the centerpiece of your living room, or adorns your relaxation space, this candle adds an elegant touch to your décor. Each petal is a testament to the skill of our artisans, meticulously designed to capture the intricate details of a real flower.
Scented with mogra

Ships within 24 hours
Shipping is free across India.
As the bottles are hand painted, the final product may slightly differ from the pictures
Hand painting a product takes time. The delivery will take 14 - 21 days depending on the design.
The above is not applicable for Workshops and Digital Products.