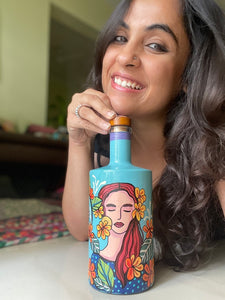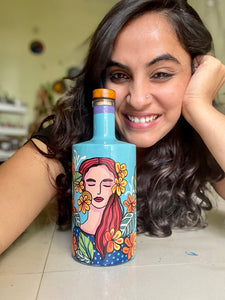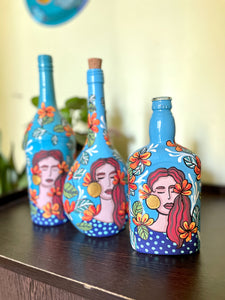 ₹1,199.00
They wander into the wilderness, and sit near a creeper - meditating and contemplating.
Hand-painted abstract women (Jane and Jasmine) painted in colourful hues of green, blue and orange.
This product comes in various bottle shapes. Once you place the order, we'll send you the available bottle shapes that we can paint on for you ❤️
Capacity - 750ml
Shipping is free across India.
As the bottles are hand painted, the final product may slightly differ from the pictures
Hand painting a product takes time. The delivery will take 14 - 21 days depending on the design.
The above is not applicable for Workshops and Digital Products.